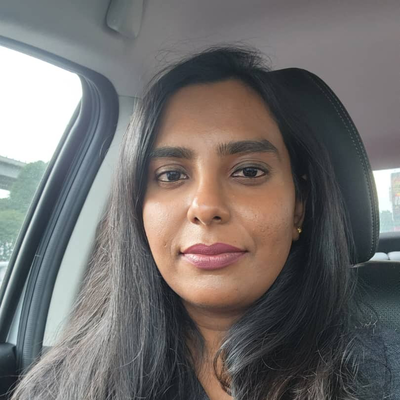 About me:
Results-driven and analytical project management expert specializing in driving complex project completion in competitive and highly-regulated sectors through proactive leadership and problem-solving capabilities. Adopts a consultative approach to ensure specific project and business requirements are met whilst focusing on exceeding stakeholder and Board expectations for service quality. An innovative strategist who has successfully managed major projects that have reduced delays, increased efficiencies and improved data accuracies. Renowned as a motivational leader capable of training teams to enable them to fulfil their potential and add value to the business
Experience
Assistant Vice President (Business Analyst & Project Manager)                                  Sep 2018-Present
Cagamas, The National Mortgage Corporation of Malaysia
key achievements
•      Currently leading a multi-disciplinary team of up to 11 encompassing engineers, network, infrastructure, business and database administratorsto work on automation projects via Agile and Waterfall worth six to seven-figures.
•      Conducted vendor negotiations at initial stages for thedata loss prevention project resulting in reduced estimated costs by 40% based on RFP- project increased data security by introducing accurate tracking for confidential data; currently leading a 1-year programme to continually monitor and evaluate performance and change effectiveness.
•      Led a digital framework development project in 2022, encompassing 7 sub-modules covering Cloud, application, infrastructure, people, cybersecurity areas; with ownership of one of the sub-modules, the automation strategy, for the framework including a 5-year PCO, business case implementation plan and automate diffusible business cases.
•      Introduced a new loan application system that consolidates and store information accurately, enabling accounting teams to increase work output, productivity and reduce delays; oversaw project from initial plans, build to handover.
•      Enabled bank to be one of the firsts that embraced Cloud technologies, established partnership with Google to introduce Cloud services, with a new website for the public to apply for loans via Google Cloud for all data storage.
notable responsibilities
•      Author engaging project-related papers and reports, then presenting them to internal committees and Board to influence decision-making while serving as an advisor on all things related to projects and business analytical areas.
•      Develop annual forecasts and project budget spend for the entire IT department in alignment with identified trends.
•      Prepare RFPs and RFQs for submission to external contractors and vendors in alignment with project needs/costs.
•      Consistently review business process flows to identify potential areas for improvements and key gaps to be rectified, working with key department users and leaders to develop strategic plans and solutions; delivering within deadlines.
•      Create weekly and monthly reports on project progress, updates, risk assessments, activity status and concerns.
•      Other analytical duties include gap analysis, due diligence, template design, test plan documentation, preparing business requirements, change requests, functional specifications and working within design and budget constraints.
 Manager (Business Analyst&Assistant Project Manager): Group Risk Management Projects                           Amb Bank Malaysia                                                                                           Mar 2015-Sep 2018                                                                                                                                       
key achievements
•      Primary liaison for stakeholders, technical teams and credit modellers, focused on credit risk data management warehousing and data mart ETL architectural projects in alignment with BASEL II for IRB and MFRS 9 compliance.
•      Fulfilled the entire analytical function spanning across data retrieval, comparisons, validation, mapping, creating data dictionaries; then compiling complex data into bank and regulatory reports enabling informed decision-making.
•      Conducted due diligence and feasibility studies to identify potential credit risks and ways for possible mitigation.
•      Produced scripts for both data analysis and system testing, then developing in-depth test plans, scenarios and cases for UAT testing purposes; ensuring quality and high-performing systems, frameworks and infrastructure prior.
•      Renowned for excellent problem-solving skills, performing root cause and impact analysis while working with developers and business teams to resolve concerns, fulfil change requests via ability to identify core issues.
   Senior Business & Functional Analyst                                                                Sep 2013-Mar 2015
   HeitechPaduSdnBhd, Malaysia
key achievements
•      Vital role during a core banking transformational project for Bank Simpanan National, successfully migrated from legacy to a multi-channel web-based delivery system with new process flow for new AS-IS and TO-BE processes.
•      Supported all key project phases entailing business requirement studies, business modelling, gap analysis, developing diagrams for all scenarios, data mapping, data profiling, UAT planning, test case preparation to delivery.
•      SME on setting up both the branch delivery system and branch model, advising on accelerating project completion while maintaining quality standards; contributed to other areas such as forecasting, due diligence, writing scripts.
    Assistant Manager (Software Engineering Lead)                                   Feb 2011-Aug2013
     Bank Islam, Malaysia
key achievements
•      Led a team of 5 programmers during a large-scale project: to develop and implement a new channel delivery system for the bank's Islamic Retail branch; utilising SDLC to ensure seamless daily project operations and monitoring.
•      Subject Matter Expert with strengths in designing and re-engineering system applications and business processes.
•      Contributor to all project phases including requirements gathering, disaster recovery planning, UAT planning, testing, SIT, product implementation and post-delivery system maintenance; worked closely with testers and management.
Software Engineer, Consolsys Technologies Sdn Bhd, Malaysia    Oct 2009-Jan 2011
Education
Masters Degree: Information Technology, Uniten Malaysia                                                                             2017 Bachelor (Hons) Financial Engineering, Multimedia University Malaysia                                                      2009
Technology / Internet profesionals
Professionals from different sectors near Kuala Lumpur, Kuala Lumpur
Jobs near Kuala Lumpur, Kuala Lumpur
Found in: Talent MY+ - 5 days ago

---

Watson's Personal Care Stores Sdn. Bhd

Kuala Lumpur

Kelayakan · Walk in Interview: · Assistant Supervisor & Customer Assistant (Vantage Point Penang) · Required language: · Bahasa Malaysia, English. · Able to work retail hours (includes weekends and public holidays).Experience in retail or F&B would be added advantage. · Malaysian ...

Found in: Talent MY Premium - 3 days ago

---

Merck

Petaling Jaya

Full time

Job Description · Our Clinical Research and Pharmacovigilance team push the boundaries of global healthcare through research and innovation. Through clinical trials and surveillance, we ensure the safety and efficacy of our existing and pipeline products to produce safe, effectiv ...

Found in: Superprof MY - 1 day ago

---

Superprof

Bentong

fulltime, parttime

Company Profile · Superprof is the knowledge sharing tool par excellence. It connects those who want to learn and those who want to teach. · Created in August 2013, Superprof connects students and teachers for lessons on more than 1000 subjects: music (guitar, piano, etc.), langu ...