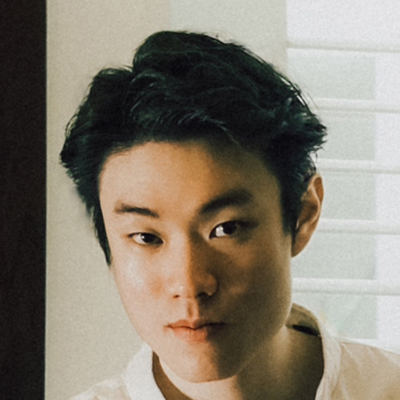 About me:
• Proficient in English, Chinese, Malay and Cantonese (All languages certified at IGCSE first language level)
• Diverse education background: Chinese primary and British-curricular-based secondary schooling
• Strong Economics, accountancy and finance background
• Strong believer in automation, particularly in the fields of data processing
Experience
SCHLUMBERGER | GBS Finance - SAP Deployment | August 2021 – Present
Scope: 3 full-cycle implementations (X3, XB1, X5); 21 countries included – notably France, Great Britain, Australia, New Zealand and Singapore
Responsible for setting up new Legal Ledger in SAP
Assigned as Lead for setting up the new legal ledger which is a specific requirement for France
Contrary to other countries which had "gone-live" in SAP, France requires a Legal ledger in addition to Management, Fiscal and Tax. This means that there will be currency, depreciation, chart of account mapping and other implications for this new ledger.
Arranged and conducted a workshop for France release related managers/colleagues (roughly 20 people) on Legal ledger implications such as currency, chart of account mapping etc.
Act as an Intermediary between Business and SQL Team – Business communicates their reporting/function requirements in an ERP; SQL communicates the limitations in programming, my responsibility is to ensure the function/loads are possible and appropriate
Post Go-Live Communications and Adjustments
Present legacy ERP versus SAP stakeholders including Head of Tax, FIC and Accounting; Stats Compliance, Fiscal Process, Data Quality and Accounting Transformation Manager – showing the result of SAP transformation of Fixed Assets and explaining the variances/cleansing/adjustments on the fiscal books as a result of migration requirements
Communicate with analysts for their respective entities to help them understand processing moving forward with SAP (Handover)
Provide support for Tax with audit for the year of SAP migration, answering their queries on adjustments and SAP functions/logic
Coordinate conversion account clearing for FA/Inventory/AP/AR/Cash – ensure that SL-GL balances are reclassed to their respective appropriate accounts
Clearing of the Balancing Conversion Account based on Open Item Management Reconciliation (OIM)
Solved currency mismatch issues in OIM GRIR account – PO was cleared in company code currency rate instead of the PO rate
Responsible for Tax (L2) Ledger Redesign for Local GAAP
Due to specific requirement for CIT calculation (local GAAP), the Tax (L2) Ledger in SAP cannot be used after the entity go-live.
Assigned to coordinate L2 ledger redesign between Tax and SQL Team – Tax communicates their reporting/function requirements in an ERP; SQL communicates the limitation in SAP programming, my responsibility is to ensure the end user is able to use the ledger
Example 1: Saudi Arabia Entities CIT calculates categorical depreciation based on 50% of prior year lump sum written down value and 50% of lump sum current year value, but the Ledger currently only calculates depreciation by asset line; not lump sum.
Example 2: Indian Entities CIT calculates current year depreciation for disposed asset based on written down value less sales proceed, booking the difference as a result of sales proceed into deferred depreciation allowance account.
Preparation of Fiscal/Tax Fixed Asset Subledger Loads for SAP
Led a team of 4 in performing Management vs Fiscal reconciliation of Fixed Asset Listings – ensure that asset count is equal except when there is a local GAAP, e.g. Laptops are considered expense in Management books but Fixed Asset in Fiscal books.
Responsible for conducting a Fixed Asset Conversion A-Z KT Training for new analysts responsible for other releases
Communicate with Tax Department/Auditors on the appropriate treatment of unreconciled assets 
Communicate with stakeholders pertaining to additional designs requirements for local treatment of assets
Ensure the data that is being loaded is appropriate – Life, Inservice Date, Opening/Closing Accumulated Depreciation, Current Year Depreciation relates to each other logically
Recalculation of Tax ledger depreciation based on Fiscal Asset Listing, e.g. Fiscal is Straight line whereas Tax is Written Down Value
Testing and validating the logic of SAP using P&L budgeting/forecasting report and planned/scheduled depreciation reports
Month-to-Month Fiscal Processing of Fixed Assets
Analysis for Asset movement, Depreciation, Currency Exchange, Freight Costs, Revaluation and Impairment of Fixed Assets for the Fiscal ledger using FMS and DSS reports on a month-to-month basis
Post JVs to ensure that subledger and general ledger is equal
Analysis of fixed asset suspense – clearing the amount not relating to Asset Under Construction
Preparation of Fiscal Trial Balance Loads for SAP
Ensure the completeness of entities scoping under the KLFH scope using Enterprise Mapping prepared by HQ.
Tagging of pillars for each account, e.g. P&L, cash, account receivable/payable, inventory, fixed asset
Ensure the auto Current Year P&L recalculation is in line with expectation previously forecasted in legacy P&Ls
Mapping of legacy accounts to SAP accounts (chart of accounts), tagging Open Items to be excluded from the fiscal Trial Balance
RESEARCH IN APPLIED ECONOMICS (HONOURS DEGREE) | 2020-2021
Produced a dissertation on IPO Under-pricing under the supervision of Dr Andrew Harkins from University of Warwick
Research extends to factors with regard to accounting data, economic condition and market sentiment
Screening financial and economic data from TM Eikon, e.g. P/E, Quick, D/E ratio; GDP/Export Growth
Regression model development – the use of Ordinary Least Square (OLS) to perform a multivariate regression
Taking into consideration the short-comings of OLS by checking my model for multi-collinearity, heteroskedasticity and misspecification using VIF, Breusch-Pagan and Ramsay RESET test, respectively
Robustness testing for endogeneity using IV regression; Country Specific Effects; Model Consistency using Probit Models
SIEMENS | SAP Commercial Internship | July 2019 – Sept 2019
Worked in a group of 6 on a budget exercise through setting up the new 2019 budget worksheet as required due to restructuring; specifically in the SG&A aspect of each business unit, to be compared against the 2020 forecast
Income statement and financial KPI analysis for 6 regions in ASEAN – comparisons of figures in different currencies and exchange rates, summarising my findings in a performance review
Supported the Vision 2020+ reorganization exercise in SAP and RFTools, mainly profit/cost centre restructuring
Prepared fortnightly revenue and new order reports to be compared with forecast reports
ITONE SUPERSTORE SDN BHD (INTERNSHIP) | July 2017 – August 2017
Achieved 200 Percent Sales target of IT Equipment, Software and Peripheral (RM100000)
Provide IT solutions to customers – e.g. network performance issues can be solved by different router types or software settings
Provide after sale IT service to customers – hardware/software diagnostics and enhancements
Book-keeping, reconciliation, inventory management, credit control and preparation of financial statements
Support expansion plans in terms of profitability, cashflow options and property financing options
Education
BSC ECONOMICS | THE UNIVERSITY OF WARWICK | SEPTEMBER 2018 – July 2021| Second Class, Upper Division (2:1)
1st & 2nd year: Foundations of Accounting, Foundations of Finance, Computing and Data Analysis, Econometrics, Principles of Finance 1 & 2
3rd year: Investment management, Mergers and Acquisition, Research in Applied Economics, International Trade, Economics of Public Policy
*Typical core modules such as Macroeconomics and Microeconomics not mentioned.
CAMBRIDGE INTERNATIONAL A LEVELS | HELP INTERNATIONAL SCHOOL | 2016-2018 | 2A*1A 
CAMBRIDGE IGCSE | SRI KDU INTERNATIONAL SCHOOL | 2011-2016 | 6A*4A
Technology / Internet profesionals
Professionals from different sectors near Kuala Lumpur, Kuala Lumpur
Jobs near Kuala Lumpur, Kuala Lumpur
Found in: Talent MY Premium - 6 days ago

---

Bühler

Kuala Lumpur

permanent

Do you want to be a part of an organisation whose equipment produce foods enjoyed by 2 billion people each day? · Are you among the 1 billion people who travel in vehicles manufactured with parts produced with Buhler's machinery? · Come join us · At Buhler, we offer an environmen ...

Found in: Talent MY Premium - 2 days ago

---

E2open

Kuala Lumpur

Full-Time

Job Details · Description · Solution Architect analyzes our customers' trade compliance processes and implements E2open's Global Trade Management Intelligent Application Suite to meet customers' business needs. Solution Architect is the subject matter expert in E2open's Global ...

Found in: Talent MY+ - 5 days ago

---

Application for employment at Digital 38(MY) Social Media Executive (Chinese or English) | Content | Kuala Lumpur, Malaysia Our Team Digital 38 is a 360° Digital Marketing Agency with a strong presence in Southeast Asia and Greater China. · With experience in digital marketing si ...