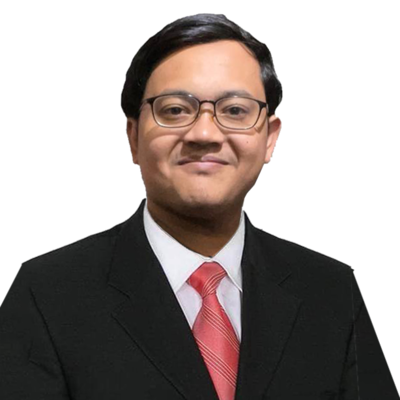 About Muzani Antisan:
🌟 From Landscape Architect to Data Enthusiast 🌿📊
Hello, I'm Muzani Antisan. For years, I crafted outdoor spaces as a landscape architect, blending creativity and precision to design beautiful environments.
Yet, curiosity led me down a new path. I discovered the world of data analytics and its power to shape decisions. I embraced SQL to unearth insights from databases, and data visualization tools like Tableau became my canvas to paint stories with data. Excel, my trusted companion, helped me organize and analyze.
Now, I'm on a journey to transition into a data analyst role, armed with skills in SQL, data visualization, and Excel. I'm passionate about leveraging data to drive informed decisions and solve complex challenges.
Experience
GRAPHIC DESIGN & 3D MODELLER                                                                                                          Raub, Pahang Freelance                                                                                                                                           January 2023 – Now
Demonstrated proficiency in Adobe Photoshop and Illustrator, highlighting strong attention to detail and a meticulous approach to visualization.
Developed design materials for various marketing and promotional campaigns, ensuring alignment with brand objectives and messaging.
Translated design elements into digital assets for online marketing campaigns such as Client's business concept, contributing to decision-making in advertising and user engagement.
LANDSCAPE ARCHITECT                                                                                                               Shah Alam, Selangor Taman Sari Landscape                                                                                          September 2021 – December 2022
Excelled as a project manager and effective communicator, acting as a liaison between various person during construction administration.
Leveraged strong interpersonal skills to ensure client satisfaction by negotiating pricing and material quality, resulting in cost-effective project outcomes.
Conducted in-depth research on concept designs and translated findings into comprehensive cost estimates, showcasing a strong attention to detail and data-driven decision-making.
Collaborated with clients to gather feedback and fine-tune project outcomes, illustrating the importance of client-centric approaches.
JUNIOR LANDSCAPE ARCHITECT                                                                                                            Raub, Pahang Arateemor Landscape                                                                                                      May 2021 – September 2021
Played a key role in project management and decision-making, partnering with clients to shape and present design proposals.
Utilized data analysis to optimize landscape designs for residential areas, aligning plant choices and materials with clients' financial constraints.
Demonstrated expertise in digital marketing by successfully growing the company's social media followers from 300 to 2.5k organically, using data-driven strategies.
Education
BACHELOR OF LANDSCAPE ARCHITECTURE                                                                                                                            2016-2021
International Islamic University Malaysia                                                                                                                     Gombak, Selangor
CGPA 3.25
2018 Dean's List Academic Achievement Award recipient
Member of Landscape Architecture Union of IIUM
Professionals who compete with Muzani
Professionals in the same Accounting / Finance sector as Muzani Antisan
Professionals from different sectors near Kuala Lumpur, Kuala Lumpur
Jobs near Kuala Lumpur, Kuala Lumpur
---

Medtronic Cardiac and Vascular

Malaysia, Selangor

Full time

Careers That Change Lives · Together, we can change healthcare worldwide. At Medtronic, we push the limits of what technology, therapies and services can do to help alleviate pain, restore health and ...

---

MAXVUE VISION SDN BHD

Ampang, Malaysia

InternshipSHIP

Maxvue Vision Sdn Bhd is an ISO9001/ISO13485 accredited organization. Our products are certified to stringent global standards such as European CE, Canada CAMCAS, Australia TGA, Singapore HAS & Malays ...

---

Scicom

Kuala Lumpur, Malaysia

Full time

Job Description LEADING BRAND IN COMPUTERS · Australia & New Zealand ● Malaysia & Singapore ● Hong Kong & Taiwan · Executive –Technical Support · The Position: · The Executive –Technical Support ...