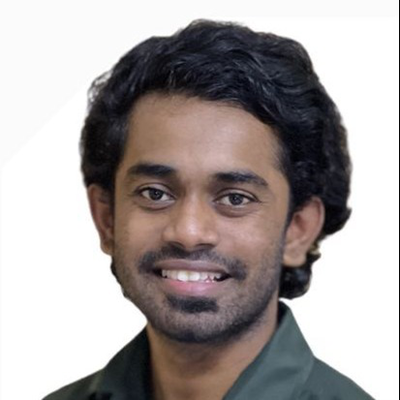 About Ragu Sathiyanandan Elangovan:
I'm Ragu, an experienced Support Engineer with a strong passion for networking and cybersecurity. With over 8 months of hands on experience, I've been at the forefront of IT problem-solving, deepening my technical skills and understanding of the importance of secure and efficient networks in the digital world.
Networking fascinates me, and I'm dedicated to staying updated on the latest technologies, from routing and switching. Now, I'm actively seeking roles where I can contribute my support engineering experience to networking and cybersecurity teams, leveraging my technical expertise and security passion to help organizations thrive in the digital landscape.
Experience
Support Engineer
- Successfully provided end-to-end technical support, ensuring smooth execution of solutions throughout both pre-implementation planning and post-implementation phases
- Demonstrated pivotal role in project success by actively engaging in project delivery lifecycle, which involved leading site surveys, overseeing hardware and software installations, and executing seamless ongoing maintenance
- Effectively improved system operations by proficiently monitoring and swiftly resolving over 98 server issues using shell scripts and Ansible, guaranteeing uninterrupted performance and reliability
Quality Engineer (Intern)
- Meticulously configured SPVT tester according to test plans and effectively resolved setup issues, ensuring flawless testing procedures.
- Successfully executed PVT tests and provided valuable guidance to operators, resulting in completion of tests with precision and accuracy.
- Played pivotal role in data compilation and review, promptly identifying need for retests when necessary, thus maintaining high-quality standards.
- Proficiently diagnosed and resolved up to 3 equipment connection issues, including oscilloscope, DCA, and OSA ensuring uninterrupted functionality of critical testing tools.
Education
Bachelor's Degree in Telecommunication Engineering University Technical Malaysia Malacca
- CGPA: 3.19

Diploma in Electronic Engineering (Communication) Ungku Omar Polytechnic 
- CGPA: 3.12
Professionals who compete with Ragu
Professionals in the same Telecommunications sector as Ragu Sathiyanandan Elangovan
Professionals from different sectors near Subang Jaya, Selangor
Jobs near Subang Jaya, Selangor
---

Pacific Service Centre Sdn. Bhd.

Kuala Lumpur, Malaysia

Permanent

Digital Hub Kuala Lumpur attracts, grows, and develops passionate people who will meaningfully impact the digital future of BASF. Come join us and be a part of our digitalization journey. · Objectiv ...

---

Randstad Malaysia

Selangor, Malaysia

Full time

be part of a global brand · career progression · strong basic + benefits about the company · Our client is a leading global direct selling company with strong global presence and established network ...

---

Mazars

Kuala Lumpur, Malaysia

Why join us · You don't join Mazars by coincidence, you choose Mazars: a global school of excellence where you will be challenged to develop and grow. Come and write the rest of (y)our story with us ...