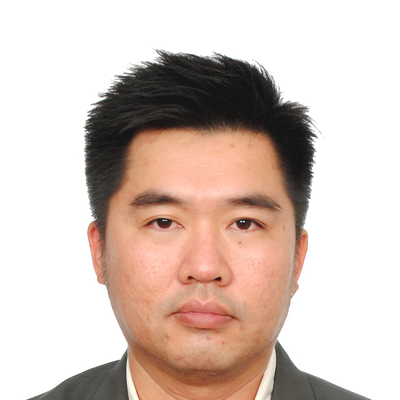 Victor Chew
Execution/Maintenance/Project/Operations Engineer
Miri, Sarawak
About Victor Chew:
Mechanical Engineering graduate with 15 years Oil & Gas exposure encompassing marine operations & maintenance, project engineering and offshore hook up & construction. 
Regular on-time delivery through planning on coordinating offshore construction at Sarawak & Sabah Waters and vessel operations & maintenance at Miri, Bintulu, Labuan & Singapore.
Analytical approach to troubleshooting on mechanical systems during vessel maintenance / breakdown attributed complimentary knowledge in automotive systems.
Experience
Transfame sdn bhd – Project / Operations Engineer 
October 2018 – September 2020
Managed requisitions orders & preparation for mobilization of manpower, tools, equipment, fabrication & construction vessels together with daily project execution tasks and progress monitoring for offshore construction & maintenance.
Zero injuries for all campaigns.
On time completion for all campaigns. Achieved first gas for E6 platform on 30th May 2019.
Sarawak Shell bhd - Hook Up & Construction Engineer
September 2012 - January 2016
Ensured required requisitions orders constructability reviews and procedures in place prior campaign. Managed contractor work packages readiness, manpower, tools, equipment, fabrication & construction vessel together with daily project execution tasks and progress monitoring for hook up, pre-drill, post-drill, well tie-in & enhanced oil recovery projects. Ensured all site technical queries resolved within the campaign period. Assigned as department representative for Emergency Center duty roster. Managed two engineers for North Sabah cluster when assigned as senior in January 2014 whilst liaison to stake holders for continuous improvement and lesson learnt.
Zero injury achieved during simultaneous activity for F23 well conductor changeout between diving team, derrick heavy lift team & construction team.
15% reduced maintenance campaign duration for Barton platform maintenance from 30 to 26 days.
59% reduced manpower & 72% reduced duration to complete South Furious complex pre-drill scope with 22 personnel in 36 days vs. planned 35 personnel in 62 days.
Sarku Marine sdn bhd - Risk Management Committee
February 2011 - August 2012
Represented Sarku Marine under the then SapuraCrest Group on quarterly fleet risk updates to evaluate commercial risk of an aging fleet with respect to marketability.
Developed annual risk plan under HQ guidelines for Sarku Marine Asset Management.
Sarku Marine sdn bhd – Maintenance Engineer
February 2011 – August 2012 / January 2009 – May 2009 / June 2007 – June 2008
Collaborated with Chief Engineer & Master for scope definition whilst generating budget, schedule and evaluation of shipyards & vendor quote for maintenance including overhauls and drydock for workboat and work barge. Furthermore, liaised with Classification Societies on upcoming inspections and punch-list close out for annual surveys.
Provided technical support i.e., problem solving of thruster engine derating of DP2 DSV Sarku Clementine.
Coordinated readiness of new anchor handling tug boats i.e., diesel fuel flow meter retrofit, offshore vessel inspection database compliance & Shell Marine inspection punch list closeout of ASL Polaris & Pisces.
Sarku Marine sdn bhd - Operations Engineer
July 2008 – December 2008 / June 2009 – January 2011 
Managed preparation of tools, equipment, consumables, fabrication and manpower for the mobilization & maintenance campaign execution via workboat Ajang Hikmah & Sarku Santubong.
Developed crew management database and instant dashboard update on movement and training matrix to improve manning team workflow.
With collaboration with manning & procurement team managed to mobilize 130-man workboat Sarku Santubong at two weeks notice including welder qualification tests to render assistance to the then Sarawak Shell contractor; Petra Resources due to resource shortages. Subsequently, Sarku Marine was awarded a maintenance contract in 2009.
 Sarku Marine sdn bhd - Project Engineer
 March 2005 – May 2007
Coordinated with Class, naval architect and pipelay design consultant for the modification of work barge to pipelay barge for Sarku 2000.
Tender preparation, bid invitation and evaluation for pipelay & mooring equipment and shipyard for modification of work barge Sarku 2000 to pipelay barge.
Site representative for pipelay equipment, mooring winches & stinger construction, factory acceptance test and delivery.
Site representative for work barge modification, equipment installation, commissioning, acceptance and handover.
Sarku Marine sdn bhd - Vessel Operations Supervisor
January 2005 – June 2005
Coordinated vessel operations including daily reports, requisitions & supplies and crew movement.
Liaised with clients on the on-hire & off-hire window, crew boat & supply runs and vessel movement.
Sarku Marine sdn bhd- Planner/Scheduler
September 2003 – December 2004
Monitoring on safety, progress, manpower, tools & equipment and close out report for offshore campaign.
Worksite monitoring & updating of piping & instrumentation diagrams, isometrics, red line mark-up, job cards and S-curve.
Education
Mechanical Engineering 
Upper Second-Class Honors
University of Brighton, United Kingdom                                                       2000 – 2002
Professionals who compete with Victor
Professionals in the same Construction / Facilities sector as Victor Chew
Professionals from different sectors near Miri, Sarawak
Other users who are called Victor
Jobs near Miri, Sarawak
---

Marriott International

Miri, Malaysia

Full time

JOB SUMMARY Exhibits creative baking and decorating talents by personally performing tasks while leading the staff in preparing quality and consistent pastries for all areas. · Works to continually im ...

---

Sinergia Talents Sdn Bhd

Miri, Malaysia

Full time

Job Description · Aim of the job: · To manage mill operation. · Main responsibilities and activities: · To plan, organize and control the maintenance of plant and equipment and significantly improve t ...

---

PULLMAN MIRI WATERFRONT

Miri, Malaysia

Key tasks - Provides excellent guest services - Assist with the loading and unloading luggage's from transport - Sending of luggage's to guest room - Transportation of guests to designated locations - ...