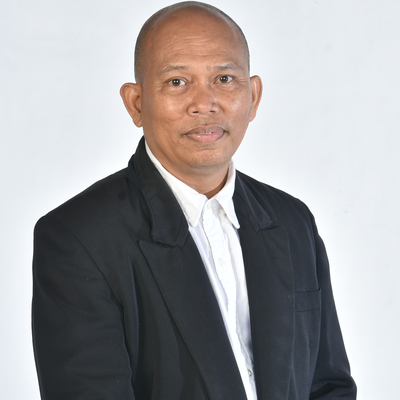 About Joseph Busing:
Agile & result orientated Procurement Manager with 30 years of working experience in Purchasing, Inventory Management & Warehousing including Supply Base operation in Oil and Gas industries. Expert in  ERP SAP R3 .   Good in Freight Management   and has good knowledge in Contract Management. 
Experienced in Turnaround Shutdown activities, expediting purchases order and surplus materials management. Highly good in    developed  and implemented  strategies  and for  procurement  function , Inventory optimization, warehousing and supply base  operation .    
Experience
2021 - 2023  Manager Warehouse Sarawak Upstream and Downstream Operation - PETRONAS
Drive warehouses operation for MALAYSIA LNG SDN BHD, ASEAN BINTULU FERTIZER SDN BHD and PETRONAS CARIGALI   SARAWAK .  Led 52 staffs.   Managed 12 warehouses and 1 supply base with total inventory value of RM300-400 million ( 51,000 line items).   
2000 -2021 Manager Warehouse and Materials Management for  Sabah Labuan Downstream activities -PETRONAS
Managed Warehouse & Inventory for PETRONAS METHANOL LABUAN ,  PETRONAS   CHEMICAL FERTILZER SABAH & PETRONAS FLOATING LNG  supply base . Key functions included  developed and implemented strategic initiatives uplifted warehouse service efficiencies   and value creation on Inventory  management.
2013- 2000 PROCUREMENT MANAGER TURNAROUND - PETRONAS
Led team  ( 8 executives)  carried out procurement of materials & services for 5 PETRONAS OPU  namely MALAYSIA LNG SDN BHD, ASEAN BINTULU FERTIZER SDN BHD , PETRONAS METHANOL LABUAN SDN BHD , PETRONAS   CHEMICAL FERTILZER SABAH SDN BHD and  PETRONAS FLOATING LNG 1(L)LTD  . Total 8 to 9 TA/Shutdown annually. Procured up to 18,000-materials line item and 200 contracts yearly with est. expenditure value RM 1.2billion.  Key functions also included  Procurement Planning , Freight management , surplus management  and  Contract managements. 
2008 - 2013 PROCUREMENT AND INVENTORY MANAGER  - PETRONAS CARIGALI MIRI  
Led total of 12 staffs. Carried out procurement for 5,000-6,000 purchase requisition yearly. Developed and implemented Department road map - 5 years plan assured  security and continues    supply  and improved       service efficiency according to the agreed SLA ( Service level Agreement ) .  Subject matter of expert for LAD, expediting , e procurement  and SAP system trouble shouting.   
2000 -2008- Head Inventory and Administration - MALAYSIA LNG SDN BHD
Managed Inventory  for 31000-34000 line items . Expert user for SAP R3 .  In house trainer trained user on cataloging . Rolled  up and set  up  SAP inventory system  for  MLNG DUA plant .  Key person developed Department KPI ,  Manpower planning , Budgeting and monthly performance reporting .   
1997 - 2002 - Executive Buyer  MALAYSIA LNG SDN BHD 
Procured materials from domestic & oversea for Instrumentation and Mechanical part.  Developed and implemented vendor evaluation performance . Established price agreement for key commodities improved security of supply and competitive pricing . In house trainer for Tax  custom matters  and  Incoterms . 
1993 - 1997 - Instrument Engineer  - MALAYSIA LNG SDN BHD     
Provided maintenance assistant for Electronics and Pneumatic workshop. The jobs Included control valves repaired, transmitter calibration, radio and CCTV maintenance.                
Education
 2019  Master industry Engineering Technology  CGPA = 3.84 UNIVERSITI  MALAYSIA  PAHANG   ( UMP)   
2008 Advanced  Diploma   in PURCHASING  & SUPPLY  from The CHARTED INSTITUTE OF PURCHASING & SUPPLY ( CIPS) UK
1992 – Advanced  Diploma in Electrical Electronic CGPA = 3.08 UNIVERSITI TEKNOLOGI MARA SHAH ALAM SELANGOR MALAYSIA ( UITM)
1990  Diploma in Electrical  Instrumentation  CGPA = 2.85  UNIVERSITI TEKNOLOGI MARA SHAH ALAM SELANGOR MALAYSIA ( UITM)
Professionals in the same Transportation / Logistics sector as Joseph Busing
Professionals from different sectors near Bintulu, Sarawak
Other users who are called Joseph
Jobs near Bintulu, Sarawak
---

Carsome Sdn Bhd

Malaysia, Bintulu

Full time

About You · Carsome is on the hunt for a talented and experienced Manager, Sales (NCD) to lead our sales team. We need a self-motivated professional with proven managerial experience and an outstandin ...

---

Palmhead Management & Consultancy Sdn Bhd

Bintulu, Malaysia

Preparation & compilations of reports & analysis required by Top Management · Performing market research and analysis for the Oil Palm industry · To compile, analyse and maintain all plantation operat ...

---

Pertama Ferroalloys Sdn. Bhd

Bintulu, Malaysia

Key Responsibilities:- · To assist in recruitment & selection; including candidate screening, reference checks, preparing employment contracts, completing mandatory approval procedures. · Assist in ad ...