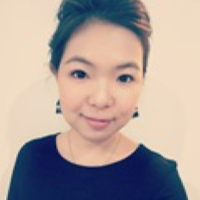 About sylvia lee yii ching:
                                             I am good at organizational skills and work well with others. I can speak and write Chinese and English moderately, and speak Cantonese and Malay. 
I am a capable and responsible person who is gracious in my dealings with others. I maintain good relationships with my peers and figures of authority. In addition working in service line has taught me to be professional yet                                                                                                                                                                                                                                                                      
Experience
   Marina Bay Sands Pte Ltd – Limousine Coordinator  April 2013 - April 2015
To coordinate and dispatch jobs to drivers and to be responsible of daily operations. To ensure that all jobs are charged accordingly. To maintain complete and readily accessible files and records necessary for effective operations and future reference.
 
Shilla Pte Ltd – Shiseido Beauty Advisor  June 2015 - Nov 2015
To provide advice and recommendations to customers the beauty products that are most suitable for their skin. To manage stock and inventory of their own products. Achieving around 55% of counter sales monthly 
MTG Pacific Pte Ltd – Retail Supervisor    Jan 2018 – February 2020
To prepare mechanism and provided GWP in order to push sales.
Monitor all in-store and promotion visuals presentation standards and merchandising guidelines.
To arrange duty roaster for Beauty advisor and teach them skills on products knowledge, through in depth understanding their personalities, weaknesses and strengths.
Ensure stores have sufficient stocks and keep track on inventory. Training and educating team members as well as motivating them to contribute to the success of the brand. 
Building and nurturing relationships both within the company as well as with existing and new clients.
Meeting or exceeding monthly, quarterly and annual revenue targets. Identifying sales prospects and generating increases in sales revenue.
Maintain clean, net and well-lit counters according to store design parameters and guidelines                  
Blue Construction Sdn Bhd – Part Timer as Personal Assistant   April 2020 - July 2020
To assist company on building quarantine area during MCO period.
To search for suppliers on providing building materials thru out MCO period.
Ensure staff are work under guideline of government and fully vaccine.
Make sure quarantine area are built in time to full fill the needs of hospital.
 
ACE Fitness Gym – Operation Manager    August 2021 - December 2021
To set up whole business from the beginning until operations.
Searching for professional trainer and well communicate on its duty towards the center.
To hire and ensure sufficient headcount including part timer during peak hours / seasons.
Ready weekly staff working schedule, monthly wages and bill payments.
Launch attractive package promotions to attract walk in customer and convert them to loyalty customers.
Regular update new status such as promotions, arrival of new gym equipment and even invitation of special guess of professional trainer.
To ensure the environment are clean, comfort, hygiene and safety are the priority in the center.
Quality control on all gym equipment and make sure are well functions all times.                                    
SOCOE Sdn Bhd – Personal Assistant to Managing Director    Jan 2022 – June 2023 (Currently)
Capable exceptional organization and time management skills.
To have strong communication and interpersonal abilities between Managing director and works staff.
Ready to be proactive and able to anticipate needs of the Managing Director.
Personal advantage in order excellent multitasking and prioritization abilities.
Professional ethics towards discreet and able maintain confidentiality.                                                                                          
Education
SMK Kuching High Jan 1994 - Nov 1999
Graduated with SPM. Was a member of the basketball team and represented the school in various competitions. 
SUB International Beauty School Oct 2005 – Dec 2005 
Graduated with a professional make-up diploma course of SUB Beauty arts for 3 months and passed the examinations.
Professionals in the same Tourism / Travel / Hospitality sector as sylvia lee yii ching
Professionals from different sectors near Kuching, Sarawak
Other users who are called sylvia lee
Jobs near Kuching, Sarawak
---

Polyware Sdn. Bhd.

Kuching, Malaysia

Job description · Requirements: · Required Skills : · MS Words, MS Excel, MS Powerpoint · Required Language (s) : Bahasa Malaysia, English, Mandarin (preferable) · Computer literate. · Posses own tran ...

---

KOYO CORPORATE (M) SDN BHD

Kuching, Malaysia

Job Description · Knowledge of engineering/machine. · Maintains, diagnoses, and repairs machines. · Attend customer service calls. · Able to service and repair ice machine independently. · Experience ...

---

PANSAR BERHAD

Kuching, Malaysia

Diploma / Degree in Accounting, or possess a professional accounting qualification. · Able to work independently and multitask environment. · Good interpersonal and communication skills. · Computer li ...